About our It Works! team
Jackie Marchant is a Presidential Diamond team leader with It Works! Global. In March, 2013, Jackie was working full time in an office job, feeling bored, uninspired and under appreciated, like so many of us do these days! Jackie had worked several different jobs - retail, fitness instruction, administrative and management roles, and never really felt truly passionate about any of these jobs. The shift work and the 9-5 grind plus daily commutes can really take their toll! Jackie's true passions in life have always been travel, adventure, fun, freedom, and spending quality time with friends and family. Most jobs do not leave enough time for us to explore our passions! It was in March 2013 that Jackie decided to make a change and joined It Works! Global. She started this business as a side project while working full time and her aim was to eventually be able to leave her full time job and be her own boss.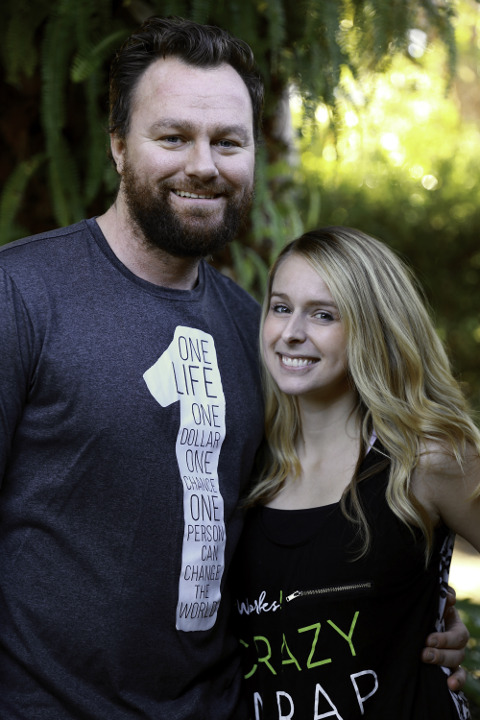 With no experience in this type of business, Jackie had doubts and fears that she would not know what to do, and worried what people around her would think of her new adventure. However, she saw so many leaders in the company having great success. These people were ordinary people, like all of us, former teachers, office workers, nurses, stay at home parents, and more, all of them had one thing in common - they wanted MORE for their family's future and were willing to learn and work to have the life they desire. So, Jackie stayed faithful and said to herself "If they can do this, so can I!" She followed the leadership and copied everything that the successful people were doing. The saying "if someone has what you want, do what they do!" is so true. Within her first year in the business, Jackie was able to reach her goal and leave her full time job to then devote herself to her It Works! business. A few months later, Jackie was able to achieve her next goal of retiring her husband Jake from his full time job as a warehouse manager.
From that point on, Jackie and Jake worked their It Works business together as a team and have been changing lives ever since! Jackie and Jake have learned how to build a successful business with It Works! starting from knowing nothing and learning it all. They now say - "if we can, you can!" and are devoted to teaching other people how to succeed. They provide step by step training and instruction as well as personal coaching, to team around the world! In February 2017, Jackie and Jake welcomed their first child, Stanley, and are incredibly thankful to be able to provide for him and have the time freedom to enjoy Stanley's childhood as a family thanks to It Works! Helping other families and parents earn income and have the freedom to work from home, with their children, in the time that suits the family schedule is an absolute pleasure and dream come true for the Marchants!
Some statistics about our team:
Started part time in March 2013
Went full time in January 2014
Became top 50 income earners in June 2014
Have earned 2 Cruises with It Works! Global
Have earned 4 leadership retreats for top earners with It Works!
Consistently rank as top enrollers for customers and distributors